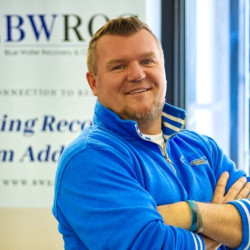 Patrick Patterson was hired at BWROC – Blue Water Recovery & Outreach Center on Oct 24th 2018. As Executive Director, he is responsible for the organization oversight and funding.  He uses his lived experience with addiction to propel his decision making and help others seeking recovery. In his role as Executive Director, he serves as Vice Chair on the Michigan Opioid Advisory Commission, Co-Chair of MRCC – Michigan Recovery Community Collective, member of CSCB, Prevention Treatment & Recovery Coalition and a keynote speaker on addiction/recovery across the State.
Prior to being the Executive Director of BWROC, Mr. Patterson served 10 years on the leadership team as the financial services manager for Michigan largest independent 401(K) provider at Freedom One Financial.
Mr. Patterson co-authored the State's first recovery support services bill in 2018.  He also serves as an advisor to many local non-profits and sits on the Board of Directors at the East Shore Leadership Academy School.  Mr. Patterson received his BA in Business from Western Michigan University in 2003. 
On September 18th 2017 Nicole made a decision to change her life and build a life of recovery. Her journey is filled with triumphs, learning new things and just being available where she is needed. She continues to develop her spiritual foundation through yoga and is an active member in recovery. Nicole is a mother, a partner, a daughter, a person in long term recovery, and peer recovery coach for BWROC, Blue Water Recovery and Outreach Center.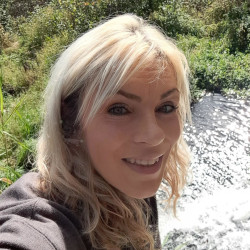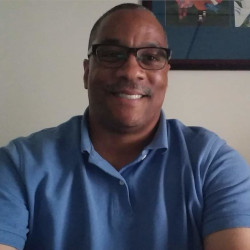 Eric was born and raised in Southwest Detroit where he spent most of his active addition. Today he's Grateful that he gets the opportunity to be a State of Michigan, CCAR Certified Peer Recovery Coach at Blue Water Recovery and Outreach Center. His Long Term Recovery journey began back on July 15th of 2011 as a client of Sacred Heart Rehabilitation Center.
With the aid of a Sacred Heart Rehab Center education, a Vision Quest Recovery lived experience, and a fortified 12 step program, has afforded Eric the ability to take up arms against and assist others struggling with Substance Use Disorder.
Today Eric has an immense understanding of the phrase; You can only keep what you have by freely giving it away! Eric has expressed "What a beautiful feeling to inspire and witness others walk the journey of Recovery!" Imagine that! From a Gutter Dweller to An Inspirational Hope Giver. All with the Grace of GOD!
Joey grew up in an old Howell, Michigan farmhouse on a dirt road in the country with her 2 parents, older sister, and her little brother. She graduated at 16 years old as valedictorian of her 2004 class and went on to get a degree in Video Broadcasting in 2006 after giving birth to her first daughter. She then spent a good 17 years in a relationship with an alcoholic, her first experience with addiction, which ultimately led to her alcoholism in 2013.
On January 26th, 2019, after spending nearly 6 years drinking herself almost to the point of fatality, she had a moment of clarity and decided it was time to admit herself into Sacred Heart Rehabilitation Center in Memphis, Michigan and was fully ready to commit herself to changing EVERYTHING about the way she was living her life. From there she moved on to live at The Sacred Heart Women's Recovery Home in Port Huron for 6 months until she was able to find the perfect home for her and her children.
Today she is a devoted spouse and mother of three, a Certified Peer Recovery Coach, the Recovery Support Specialist and Outreach Coordinator for BWROC and is currently pursuing her Michigan Real Estate license. Joey is determined to help guide others to a path of long-term Recovery and has dedicated the now better part of her life to living with high integrity, good habits, healthy boundaries, and continuous gratitude.  She is loving the process, the progress and the becoming of her life today and wouldn't trade it for anything; especially not an alcoholic beverage!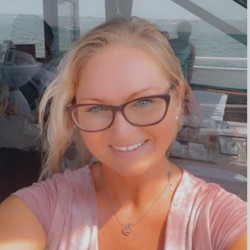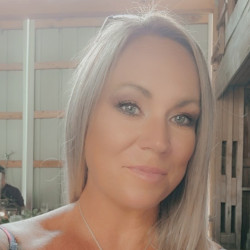 Barbara is a blessed mother of 3 children, ages 23,18, and 15. Barbara is a State Certified Peer Recovery Coach through MDHHS, Certified Master Life Coach, Certified Medical Assistant, and person in long term recovery.
Barbara knew at a very young age that she had a fondness for the euphoria alcohol gave her. Barbara started drinking around the age of 14 and never really stopped for decades. In her 20's she experienced with multiple different substances but alcohol was always her first love. Barbara had a lot of trauma throughout her life and with each event she turned to alcohol. The last 8 years before getting sober for any considerable amount of time was the absolute worst.
Barbara drank herself right into the hospital where the doctor told her family he had no idea how she was alive and that there was very little if any chance that she would make it through the night. Barbara was put into a medically induced coma and spent 5 days in ICU strapped to the bed. When she was released and a week later and checked into an inpatient treatment center she still had no idea what was happening. It took 4 months for her to be able to leave her house. The Doctor told her she was so close to alcohol induced dementia and he was not sure she would recover. That was almost 4 years ago.
Barbara has since dedicated her career to helping others like her to find their way out of that dark tunnel and into the love and light that recovery offers. Barbara has found that there are many pathways to recovery and she loves to be able to sit with each individual and assist them in discovering what helps them heal, what gives them hope, and how we can help each other on this journey of recovery. None of us get through this battle alone and she is beyond honored to be able to advocate for those who come to us for help.
Angela was born in Pasadena, California and graduated in the class of 2000 at Temple City High School located in Temple City, California. Despite growing up in a relatively good environment, addiction started right after high school. After years of addiction, sick and tired of being sick and tired, Angela started her recovery journey in September of 2021.
Angela is thankful for her Higher power, her children, Narcotics Anonymous and her support group which help her through hardships. Angela has a passion helping others and giving back to the community that has so freely given to her. Angela was hired at BWROC family in March 2023 as Recovery Support Specialist/Advocate. She is working to help make a difference in her community by bringing the message that recovery is possible.
She also serves as the AREA public relations and outreach for the Blue Water Area Narcotics Anonymous. She is passionate about her kids, her faith and giving back!