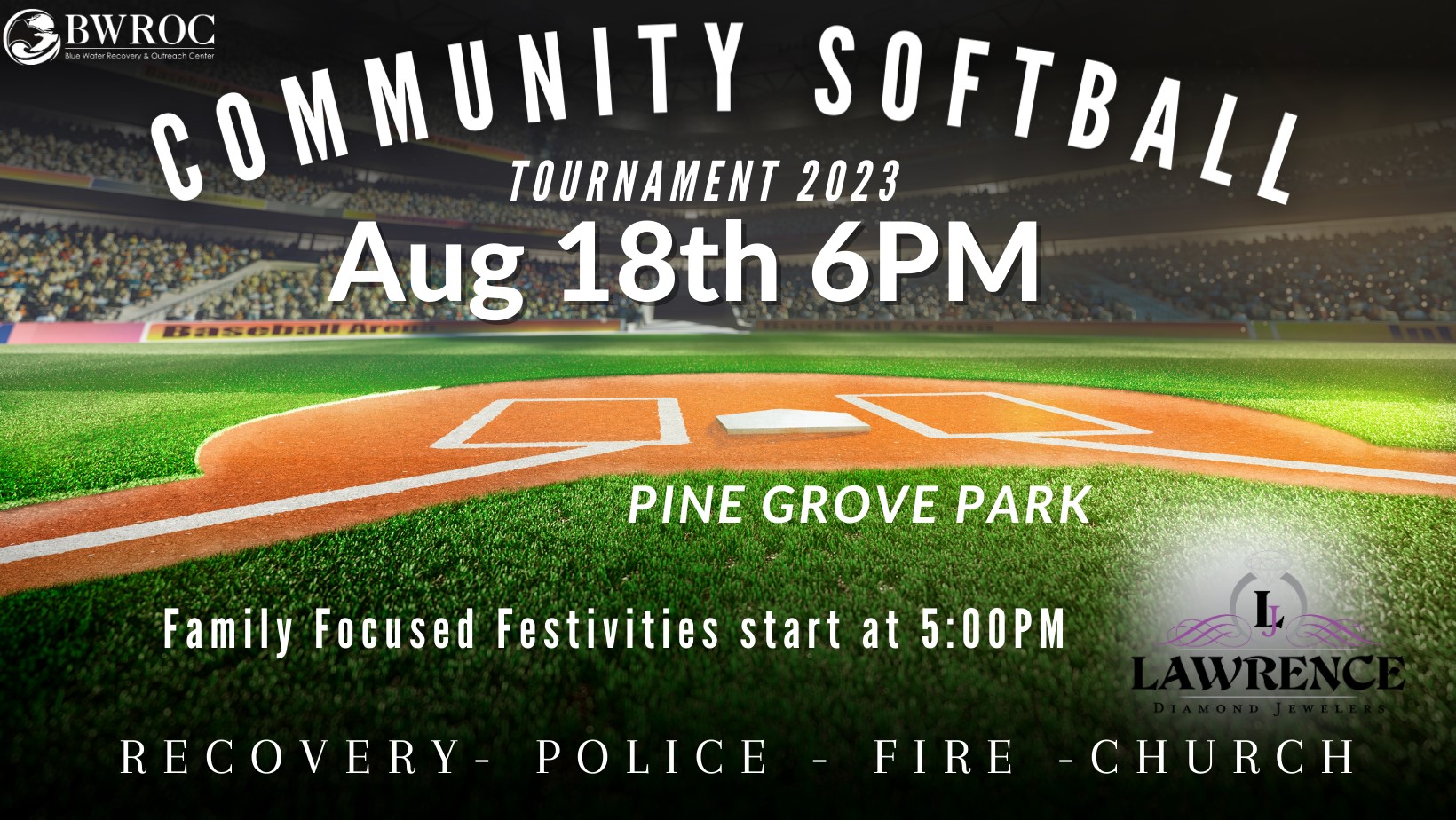 Community Softball Tournament 2023
Join us for a fun filled evening at Pine Grove Park for the Community Softball Tournament 2023
featuring teams from Recovery, Police, Fire, ane the Church all competing for the coveted title.
Prior to the tournament there will also be a home run derby with the grand prize winner taking home $10,000
Additionally, for a tax deductable donation of $500, inning sponsorships are availabe businesses and community members which includes a name callout and and an opportunity to deliver a custom message during the game.  Inning sponsorships are limited so be sure to reserve your spot!